Here's The Chawed Rag for November 2022. We've got a preview of our December "Holiday Snacks" meeting. the 50th Richardson Christmas Parade, a look back at our year of RWK meetings, Chris White builds a "cootie" key paddle , KG5P continues with a Pico W, lots of coming events, and so much more. Hope you enjoy! – KD4C
President's Update
Greetings RWK!
I hope you've had a fun ham radio month and are taking advantage of our recent great HF band conditions. Adding to the year of weird weather, we seem to have had two weeks of fall and are now in winter ahead of schedule. So much for my list of put-off antenna work.
In case you didn't notice, I'm a week late in getting the November CR out. One of the benefits of being late with this (last?) month's Chawed Rag is that I can include a wrap-up, pictures and thank you for this year's Richardson Christmas Parade. See below for more!
For our December meeting, I want to do things a bit differently. We're going to have an expanded RWK Holiday Hospitality Hour with lots of sweets and treats, and coffee, hot cocoa and other holiday beverages. Andrew KE5GDB will be giving an abbreviated "RWK Systems 101" program, geared to educate (or remind) all of RWK on just what we have on the air for you as RWK Members to use. It will be very informal and there will be lots of opportunities to ask questions. Even though we will have our usual simulcast on Zoom, I really encourage you to show up in person, enjoy some holiday treats, and say hello to members that you haven't seen in awhile. For those of you that are new hams (or just new members), it's your best opportunity to meet your fellow RWK members and find out more about all the great repeaters and systems that are available to you.
Speaking of RWK meetings, I wanted to give you some insight as to the thought and effort that goes into selecting programs for our RWK General Meetings. I've outlined all the programs that we had in 2022, along with meeting attendance numbers, so you can see what we're trying to bring to you, and what we're planning for 2023. You can read more below. I knew those MBA skills would be useful one day!
Andrew KE5GDB has again coordinated this year's nominating committee for 2023 RWK Officers, and the club will be voting on them at the December meeting. Spoiler: you're probably stuck with me for another year as I haven't done a good enough job of preparing for my replacement – a mistake I won't be making again! I want to welcome Josh Barfield N4NZ who will likely be coming onboard officially as the RWK Secretary next year. He's enthusiastic, smart, and always has sensible suggestions. Please thank him for stepping up and volunteering his time!
Finally (and speaking of stepping up), Doug KD5OUG has volunteered to get us started with having an actual live in-person President's Dinner – the first since January 2020. We're trying to do something similar, but that all depends on restaurant pricing and availability (which has changed considerably in the last 2 years). Hopefully we will know more by the December meeting – another excuse to show up at Saint B on the 12th!
Thanks for being a RWK Member! – 73 de KD4C (feedback: president@k5rwk.org)
Please share any interesting ham-related stuff you've seen or have been doing. Doesn't matter how raw or badly written, we'll make you look good and help you show off what you've been doing – see the right column for details. With over 300 members, if everyone in the klub sent just one contribution to the Chawed Rag each year, we would have plenty of content for each issue.
---
This Month's Chawed Rag Features
Richardson Christmas Parade 2022
By Chip Coker KD4C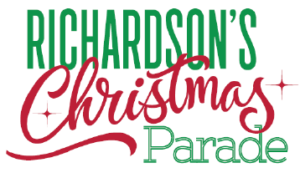 It was a bit cold and more than a bit windy, but otherwise a great day for the 50th Richardson Christmas Parade, and RWK was there to do our part to assist the City of Richardson with the event. We had 27 volunteers that came out to assist the Parks Dept staff and other parade volunteers or otherwise just act as the eyes and ears of the parade along the parade route. The parade route was slightly different this year – in part due to the fire at city hall – so there was a little extra concern for the event, but thankfully everything went smoothly and there were no major events.
I'd like to again thank (RWK Vice-President) Bob Perkins W5RLP for organizing our outing this year – He made it look easy! Special thanks to Billy Parkinson KG5RQZ and Andrew Koenig KE5GDB for again serving as co-net controls, and to the other 25 RWK volunteers who got up way too early and spent your valuable Saturday morning helping RWK pay the city back for all that they do for us. You made a difference and made RWK look good! Let's do it again next year!
Thanks to: Doug Kilgore KD5OUG, Logan McWaters KI5NON, Mark Pope KD5HUS, Travis McWaters KI5PGM, Ken Noblett N5UA, David Hartwig KG5YXA, Kevin Weeks K5JKW, Jerry Gilbert K5JKG, Huey Stevens KF5PLL, Adam Butt KE5MMK, Don Klick KG5CK, Aaron Drazin N5AJD, Kevin Arlington N2QIN, Jeff Waite KI5SDS, Mike Jahrig KG5P, Corey Minyard AE5KM, Ross Walker W5RFW, Kane Schneider K5ANE, and Dave Cummings WA5TET. (Group Picture is below)
NCVEC Issues New General Class Question Pool For 2023-2027
By Michael Masterson WT9V
If you want to upgrade from Technician to General, you have until June 30 2023 using current study materials.
The NCVEC (National Council of Volunteer Examiner Coordinators – say that three times fast) is the organization that is responsible for creating all of the questions that you see (or have seen) on your Amateur Radio exams. These are organized into "question pools" and are periodically revised to stay abreast of new rules and technologies. Each pool is valid for four years, after which a new revised pool is issued to take its place. The current Element 3 (General Class) Question Pool is valid until June 30 2023.
The NCVEC has just issued the replacement Element 3 Question Pool for public consumption. Developers of ham radio study materials can now start producing updated study materials that can be used to prepare for General Class exams to be administered after July 1. There are 432 questions in the new Element 3 pool: 119 questions are updated from the 2019 pool, 58 are new, and 80 previous 2019 pool questions have been removed. You can see the full pool here: http://www.ncvec.org/page.php?id=369
So bottom line, if you want to upgrade from Tech to General and already have study materials, then get studying! You've got until June 30th until your study materials are no longer current. Of course, the RWK VE Team is here every week and we'll be glad to administer your Element 3 exam (and since you're an RWK Member, the first Element 3 Exam is free to you). If you would rather take your exam in person, we will test you before each RWK General Meeting. Get Studying!
---
RWK Membership
2022 – A Year of Good RWK Meetings
By Chip Coker KD4C
When COVID-19 caused us to stop having in-person meetings in 2020, we were lucky enough to embrace Zoom and we could continue to meet monthly as a club. While not as interpersonal as a physical meeting, having club meetings on Zoom offered us something that we had not had previously – a wide selection of quality speakers and programs from around the country to bring to the membership. Over the next two years or so, we did have some speakers and programs that we would have never had if we had continued with only in-person meetings. When it looked like we were clear to resume in-person meetings at the Saint B church, we had a lot of discussion as to how to proceed. I was adamant that we embrace simulcasting of our meetings, so that any who wanted to meet in person could and any that wanted or needed to stay home could, and that we would do our best to make sure that each member would have as good an experience as possible (speaker, audio, video, Q&A, etc.). It took us a few meetings, but I think we have done pretty well in meeting that standard (and there's still room for further improvement). A side benefit is that, using Zoom as a simulcast tool, we can record every meeting for later rewatch or for viewing by people that couldn't be at the live meeting.
The next question that we had to deal with was speakers and programs. Should we offer only local programs or continue to take advantage of having a wide area of speaker selection. My mantra was "we're going to continue to offer the best speakers and programs to the club, regardless of where they are physically located". I was worried that people would be upset showing up to a meeting and watching a program with a remote speaker. No doubt a few people feel that way, but the vast majority of comments that I've heard have been positive and appreciative of the good speakers that we have had. I personally would much rather have a great program with a remote speaker than a poor program with a local speaker. My question was: do the statistics bear this out? You can see below that we are averaging 55 people per meeting and that there's not an appreciable difference in attendance between local and remote speakers.
Another consideration that we have to balance is the program subject. Ham Radio is an incredibly wide ranging hobby, and we have a diverse membership that needs to be considered in order to make sure that everyone gets something out of being a club member – from new Technicians to our most experienced Extras. With monthly general meetings, we get 10 shots a year (assuming our traditional Show & Tell and President's Dinner programs) to cover a lot of different facets of the hobby, so we can't concentrate on any particular area too hard. When VP Bob Perkins W5RLP (who has done a great job BTW), came on board, we put together a balanced set of subject areas that are keyed to times of the year (for example, July has a lot of VHF activity – including the VHF contest and traditional 6M band openings – so it makes sense to focus on VHF in July). I think that has worked well, so we are going to try to continue that through 2023.
We're always looking for program ideas, but they have to meet the "how many of our members would be interested in this?" test. So please suggest away! But remember that we have 350 members and a wide variety of interests that we have to consider.
Hopefully you can see that we've done a pretty good job of attracting members to come to our meetings (either in person or through the Zoom simulcast). But there is always room for improvement! I personally would love to see a 100 ham meeting of the RWK – we have the members to do it!
And please remember all the hard work and thought that has gone into creating and presenting (hopefully) interesting and engaging general meetings for RWK!
---
Projects
A Homebrew Cootie Key – Sideswiper
By Chris White WX7V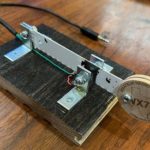 The "Cootie" key or "Sideswiper" is a double-sided straight key known for being difficult to master, but with some practice I've found it easier and more natural to use than paddles and an IAMBIC keyer. There are some nice professionally made cootie keys. I have the Titan made by W1SFR Steven Roberts, who is also one of the NCS for the Sideswiper Net. Begali, the "Ferrari" of morse code keys, has the Sculpture Swing which looks like a real work of art.
I was inspired to make my own after seeing pictures of homebrew keys made by members of the Straight Key Century Club.
Basic Temperature Sensor using the Raspberry Pi Pico W
by Mike Jahrig KG5P
Last month in the Chawed Rag, I demonstrated how to use a Raspberry Pi Pico-W as a HTML web server. I demonstrated how to setup a basic web framework that receives the temperature from the builtin sensor and displays it on the client. I also demonstrated how the client can send data back to the Pico server . The HTML running on the client used HTML buttons to turn on and off an LED connected to a Pico GPIO pin and the built-in LED.
You could argue, and you would be correct, that this application has little, if any, practical value. But it I must disagree; it demonstrated proof-of-concept. You could also argue these functions are trivial, and perhaps useless. And again, you would be correct. But in reply, I say, if you can do this, you can do anything else. You simply use the basic framework I provided and add some sensors.
---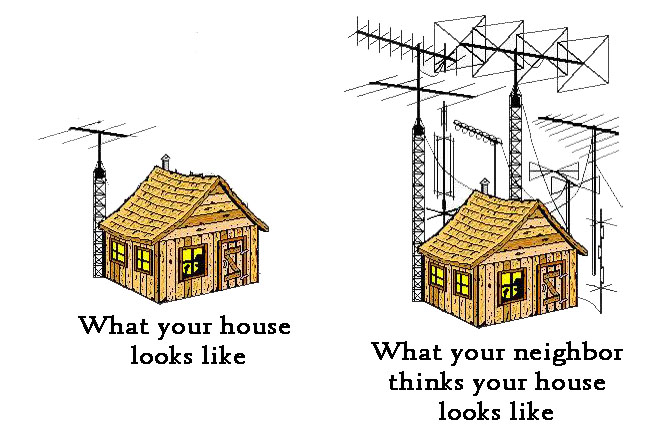 ---
Upcoming Ham Radio Events
These ham radio related events are coming up soon.
ARRL 10 Meter Contest – Dec 10-11
10 Meter conditions have been great recently. You can build a 10M dipole in about 30 minutes and it doesn't have to be 40 feet up to work well. What are you waiting for? http://www.arrl.org/10-meter
Dallas Marathon – Sun Dec 11th
Amateur Radio is an integral part in making the Dallas Marathon a success by providing a public service radio communications network for safety and logistics. The many Amateur Radio Clubs in and around the Metroplex have supported the Marathon for nearly 40 years. If you would like to volunteer (or for more information): https://sites.google.com/site/dallasmarathoncomms/home
Rookie Roundup CW – Sunday Dec 18
An informal "contest" for newly-licensed hams (within the last three years). Always a lot of fun to QSO with these new hams. More info: http://www.arrl.org/rookie-roundup
---
Chawed Rag Pic of the Month
Preparation for the Richardson Christmas Parade starts with a (mostly) balanced breakfast at Whataburger! Thanks again to the crew (most of which are shown) that volunteered their time.
---
Ham Radio Bits & Bytes
How To Seal Coax Connections
The guys from DX Engineering show a two-step sealing process that will keep moisture out of your coax (tape 1) while also protecting the connection from UV light degradation (tape 2), and also not leaving any gooey residue from "Coax Seal". These products (3M "Temflex" self-amalgamating tape and Scotch Super 88 Electrical tape) are available locally at your favorite Home Improvement store.
Protect your Coax!
Ham Radio and Last Man Standing
John Amodeo NN6JA is a long-time ham and Producer on Tim Allen's TV Show Last Man Standing. John describes how Ham Radio was integrated into the show and storyline, and you get a behind-the-scenes look at the ham equipment on the set, as well as some clips when ham radio was featured. Gordon West WB6NOA appears and listen for a sneaky appearance from Bob Heil K9EID, as well as lots of product placement from Icom and Heil.
Last Month's Program
Last Month we had Our annual Show&Tell Night. It's your chance as members to show off small radio-related projects that you have been working on or just unique solutions that make radio easier or more fun. We had 5 presentations and you can watch the whole thing cause we got it all on video!
If you missed last month's RWK General Meeting, you can always watch the video available from the RWK website.
Upcoming Events
You can always view the RWK Calendar to see our monthly events.
RWK New Members
We have several new members for the month, including some new hams that our VE Team tested recently. If you see them at RWK events or hear them on our repeaters, please say hello.
Shawn Deckert KI5YNU
Jeff Dejong KF5ALL
Scott Yackey KD5SEY
David Whitmore KE5GLZ
RWK Membership – 344 Active Members
To check your renewal date and Renew your RWK Membership, go to https://www.hamclubonline.com/ and select Pay Club Dues from the menu.
---
RWK Hats Are Back!
We have a new supply of the popular RWK Hats. They are available at any Hungry Hams lunch or you can order from the website and we will mail it to you!
For Sale
The Klub has a few ham assets available for sale to Klub members at a deep discount. Please email president@k5rwk.org if interested. Have something to sell? Send a short description, photo, and offer price to us.
Micro(u)BitX Transceiver – $100
This kit has been assembled and seems to work, although we're not sure how well. It came from a SK estate and would be perfect for someone who wants to experiment with it (there are lots of upgrades to be made). Comes complete with case and 2 Line LCD display (did I mention there were upgrades?). For more information about the microbitx series: https://www.hfsignals.com/
---
Weekend Foxhunts
RWK holds at least one foxhunt every weekend and many weekends there are two foxes available to hunt. A monthly prize drawing is held for klub members that successfully find the fox.
You can always "watch" the hunt in real time by viewing the foxhunt logs:
Fox#1: http://www.kd4c.com/foxhunt-log/
Wheatley: https://sites.google.com/view/wheatley-website/home
To read more about foxhunts and learn some hunting tips, see our foxhunt page: https://www.k5rwk.org/foxhunt/
Hungry Hams
We always have a good group for our weekly Hungry Hams Lunches every Weds at noon at Sonny Bryan's BBQ on Campbell at UTD. Why not join us?
Don't forget about the Hungry Hams Monthly Breakfast every third Saturday at 8am at Southern Recipes Kitchen on Plano Parkway.
Share Your Activities In The Chawed Rag
The RWK is always looking for content to publish in The Chawed Rag. If you have an article, technical subject, project or fun story you would like to contribute, please submit it to the editor at editor@k5rwk.org.
To submit an article to the Editor for consideration, please put your article into a single Word Document, or if that is not possible, collect all of your article's components into a folder and create a zip archive of all of it. Then simply email the Word Doc or zip file to editor@k5rwk.org.
Need to Renew Your ARRL Membership?
If you are joining the ARRL for the first time, the RWK is entitled to $15 of your ARRL dues, and if you renew your ARRL membership, the RWK is entitled to $5. You now can just apply directly on the ARRL website (instead of filling on a paper form). When you apply (or renew), there will be a place on the application form for you to designate the Richardson Wireless Klub as your primary club. If you do that, then RWK gets the money that we are entitled to. (this change is effective June 1 2022) Web renewals with club is still in work at ARRL
Here's the link to join/renew your ARRL Membership: https://home.arrl.org/action/Membership/Join-ARRL
Interested in Helping the Klub?
The Klub needs YOU! We are looking for members that want to help with the following:
Website content updates
Ham Activities (Field Day and Public Service events)
New Ham Coordinator
Foxhunt Data Administrator
Contact KD4C for more information.
Support RWK by Buying Stuff!
Set up AmazonSmile and the Klub will receive a small percentage of your Amazon purchases. We've received over $900 to date cause you guys buy lots of stuff!
We also are members of Kroger Community Rewards, so if you shop at Kroger, we can get $! Here is information on how to sign up.
---

The Chawed Rag
A monthly publication of the Richardson Wireless Klub, PO Box 830232, Richardson TX 75083. The Club Callsign is K5RWK.
Original content from this newsletter is Copyright 2022 by the Richardson Wireless Club and the bylined author(s). Content may be reused by other Amateur Radio organizations with appropriate credit, notification (to the Editor), and source linkage.
Contributions are welcome – please send material to editor@k5rwk.org
Club Officers:
President – Chip Coker KD4C
Vice-President – Bob Perkins W5RLP
Secretary – Josh Barfield N4NZ
Treasurer – Michael Masterson WT9V
Trustee – Andrew Koenig KE5GDB
Directors:
Education – Bob Hill KG5WRY
Public Service – Don Klick KG5CK
Activities –
Membership –
Quartermaster – Jon Suehiro NN5T
Past President – Mark Beebe W5YF
Meetings of the Board of Directors are held monthly on the first Thursday of the month and are open to any member in good standing of the club. Please contact any club officer if you would like to attend.